Board Certified Behavior Analyst (BCBA)
We believe in clinical quality. The compensation reflected in the job post includes the base level of a bonus package tied to your delivery of clinical impact hours. We look forward to sharing more details with you should you choose to seek partnership with Acorn Health.
Acorn Health is an Applied Behavioral Analysis (ABA) treatment provider dedicated to providing the best quality care for our clients. We aim to continually establish best-in-class standards in integrity and quality for not only ourselves, but also in the field of ABA. We work courageously and with accountability to focus on the individuality of each child, collaborate with client families, and generate permanence in client outcomes. We strive to hire and to invest in our greatest asset - our employees, who are the heart of Acorn Health.
You'll have the opportunity to work in a team-oriented environment and engage in a wide range of activities, focused on providing behavior analytic assessment and treatment services in our clinical centers, at client homes, and/or in community settings.
What our BCBA Program Supervisors do:
Oversee client treatment from assessment through care delivery
Conduct initial and follow-up functional, behavioral and developmental assessments
Develop, oversee and implement client's BIPs and Treatment Plans
Serve as the clinical lead on client cases, providing supervision to Behavior Technicians
Monitor and review client programs to analyze data, measure progress and make necessary changes to the treatment plan
Observe program implementation, and provide training on interventions as needed
Work closely with clients and their families providing family training and support
Meet with primary caregivers to discuss observations and concerns
Collaborate with colleagues, parents, and schools to share information and implement best practice intervention programs across settings
Promote awareness and disseminate information regarding ASD and Applied Behavior Analysis (ABA) through training and presentations, both on- and off-site
Attend and participate in team meetings where ideas, success stories, and recent research topics are presented for discussion and use in treatment
Why work for Acorn Health:
Competitive salary
Paid parental leave
Incentive Bonus
Paid time off and paid holidays
Medical, dental and vision insurance
Retirement Plan
Life insurance, long term and short term disability
CEU opportunities
Professional development funds
Career development opportunities, including Acorn's Leadership Development Institute
Opportunities to collaborate with and learn from our Clinical Advisory Board led by Dr. Greg Hanley
Positive and collaborative environment
Balanced caseloads and flexible work environment
Supportive administrative back office
You're perfect for the position if you:
Possess a master's degree in ABA or a related field
Have active Board Certified Behavior Analyst (BCBA) certification
Have knowledge of best practices in the treatment of autism
Have Experience working with children, adolescents, young adults, and their families
Are able to communicate effectively, verbally and in writing, in English
Have reliable transportation, a valid driver's license, and satisfactory driving record
Meet the physical requirements of the position, to include lifting of packages, or equipment, and accessing non-barrier free premises
Enjoy working in an interdisciplinary team approach to develop and implement client treatment plans
Have strong organizational skills, are detail-oriented, able to maintain records, prepare reports and reliably develop timely correspondence related to work
Are able to pass a background check
Have the flexibility to work independently when needed, but also enjoy working as a part of the larger team
Apply to join our team today!
Your positive impact on our clients and their families will be significant, and you will expand your knowledge and expertise ready to take on additional challenges and grow your career.
Apply
Your application has been successfully submitted.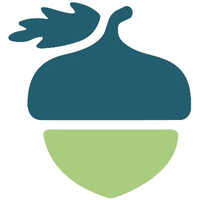 We see the world differently too.